Medusa Stained Glass Suncatcher Mirror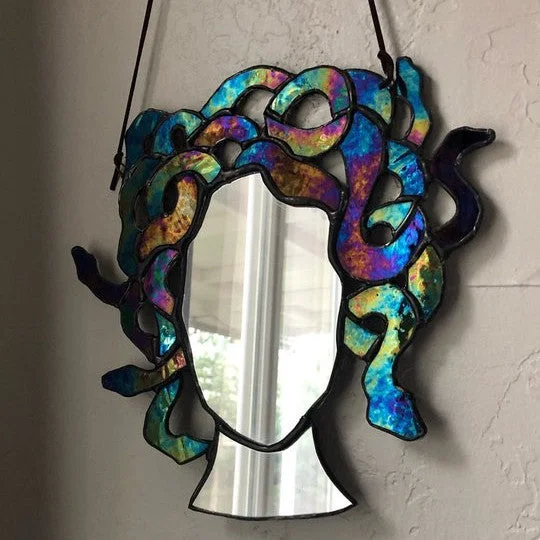 Medusa Stained Glass Suncatcher Mirror
Medusa- She represents a dangerous threat meant todeter other dangerous threats, an image of evil to repelevil.🐍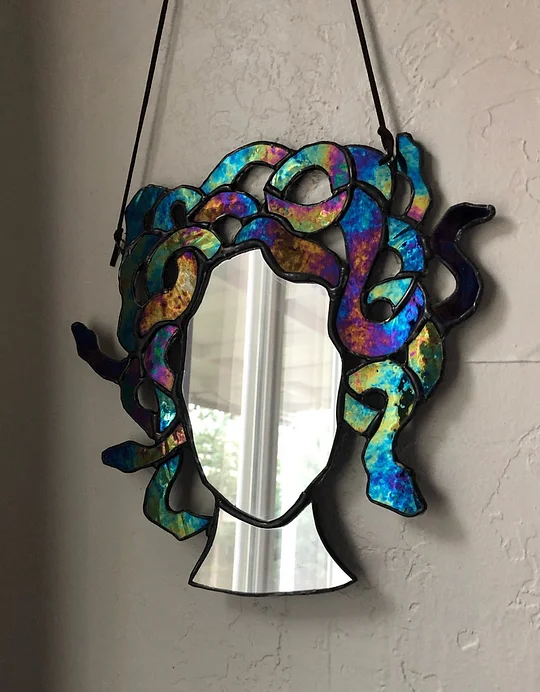 This Ancient Greek Medusa Head Suncatcher is madefrom glass mirror, iridescent black glass and featuresthe silhouetted face of Medusa the Gorgon from Greekmythology. It measures 18"X 18" and is finished with ablack patina.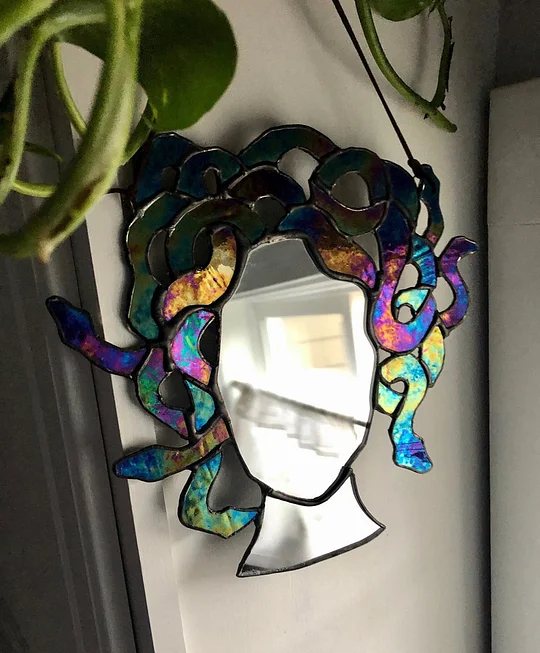 They are really sturdy and make for a real unique gift for the friend,new couple, mother or any girl who loves beauty!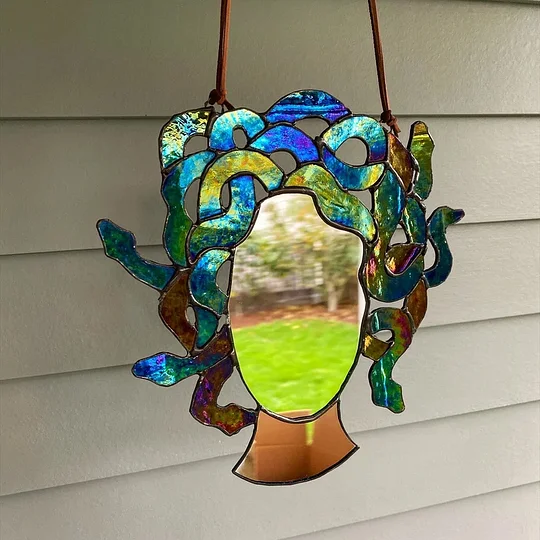 Please noted that the cover of the suncatcher should beremoved before using it.❤️💜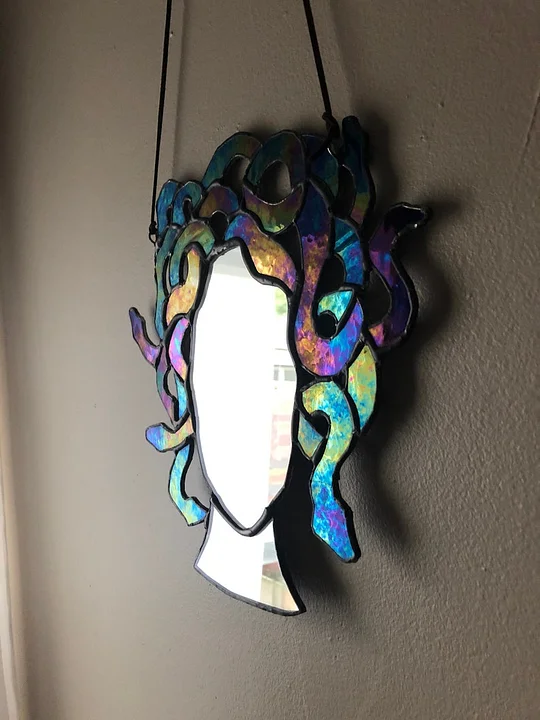 Every piece is handcrafted, I ONLY sell these glass on Sunallstar. If you see them anywhere else, it's a scam and not me selling them.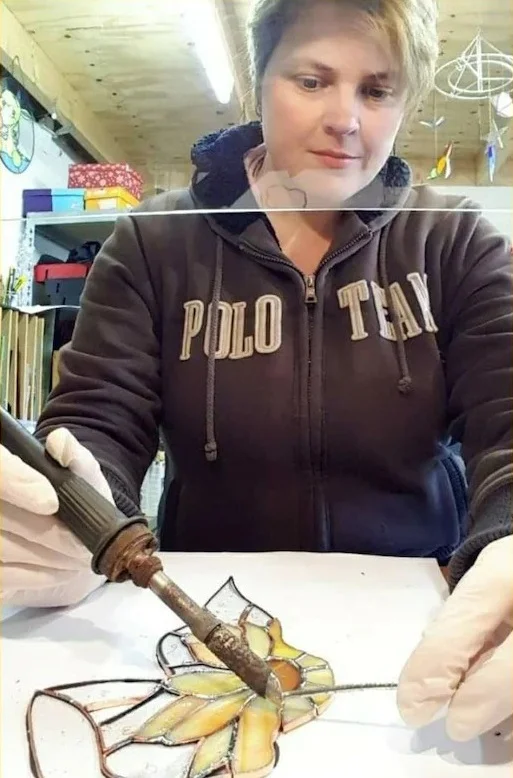 DETAILS:
Material: Black patina, copper, glass
Size:18 x 18
Package: 1 x Hologram Medusa Suncatcher
If you're not 100% satisfied with the items you received, please Contact Us within 7 days of receiving them to initiate the return process.
RETURN POLICY