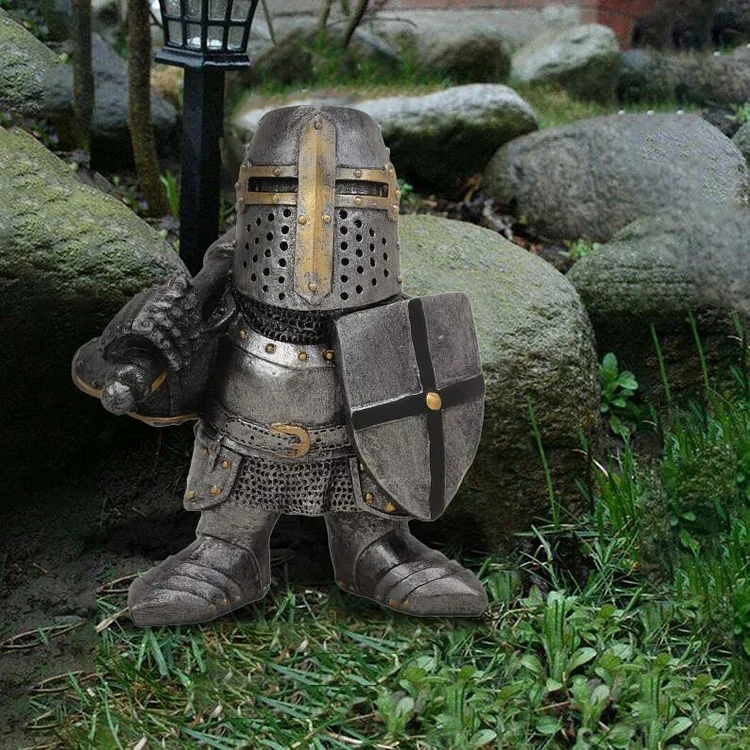 The knights guard the princess and the prince, just like you and me in the garden.
Legend has it that in the medieval Swan Castle, Princess Catherine and Prince Crouch fell in love at first sight at the ball in the castle. The evil and ugly Prince Damon tried to occupy Princess Catherine and drunk the princess with alcohol. Fortunately, Prince Crouch took the initiative in time to stop. Defeated Damon, Prince Damon took a grudge and returned to his kingdom to summon his soldier guard. At this time, Prince Crouch's knight army appeared and quickly defeated Prince Damon's army. Finally, Princess Catherine and Prince Crouch lived happily together. To commemorate the knights, Princess Catherine and Prince Crouch, this product was specially designed to remind people of the loyal and brave knights. Let them guard your garden.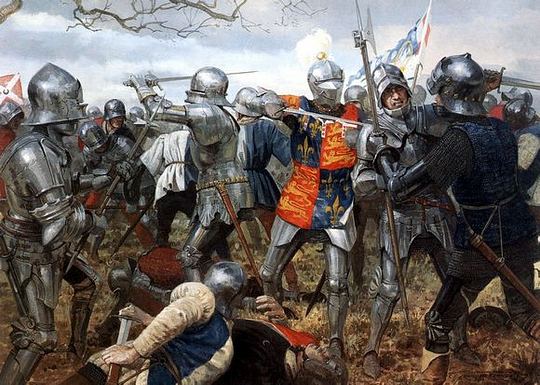 Knight Gnomes Guard, they are in battle and love to fight!
Go to the garden and grass to protect this territory.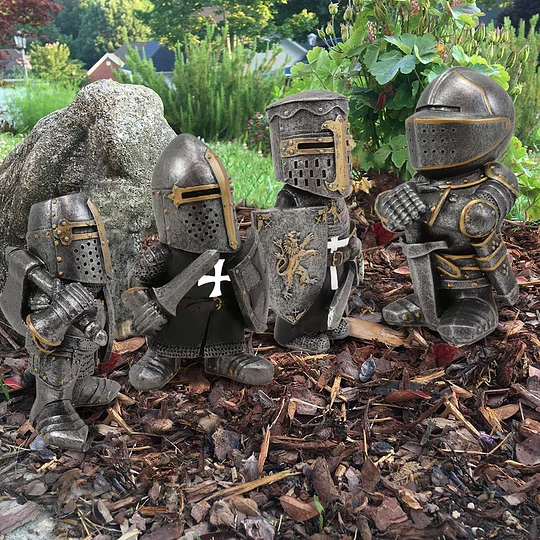 Can you hear the battle cry? All cultures have their stories of wee folk and our Gothic Guardians Gnomes bursts onto the scene ready to guard your garden.Each wee warrior statue, decked in classic halberd and great helm, is cast in quality designer resin exclusively for Design Toscano and individually hand painted in the colors of the realm. Great tongue-in-cheek gift for your favorite knight or lady!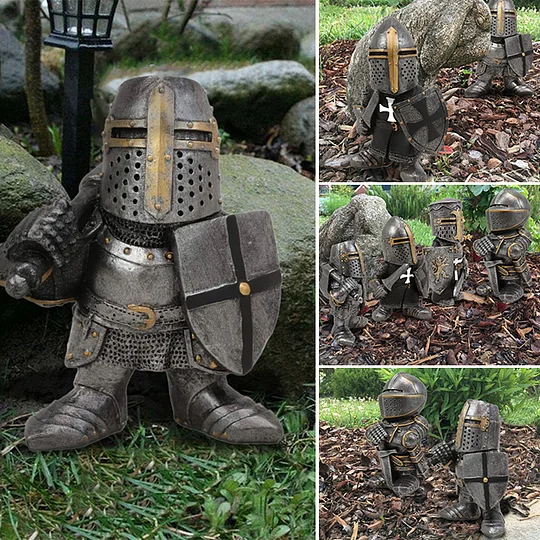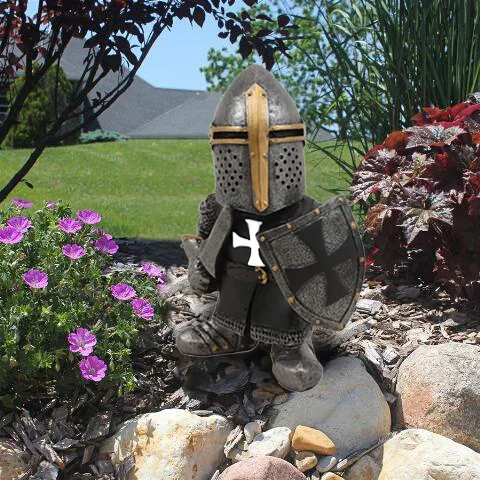 We plan to sell 1000 sets, and we have sold 763 now.If you found it via Pinterest, you will get it at the lowest price.
Hand-cast using real crushed stone bonded with high quality designer resin
Each piece is individually hand-painted by our artisans
Exclusive to the mussbuy brand and perfect for your home or garden
Package Included:
There are eight styles of Knight Gnomes Guard, and each style is 10 cm.
If you're not 100% satisfied with the items you received, please Contact Us within 7 days of receiving them to initiate the return process.
RETURN POLICY