German Cuckoo Clock-German Black Forest Cuckoo Clock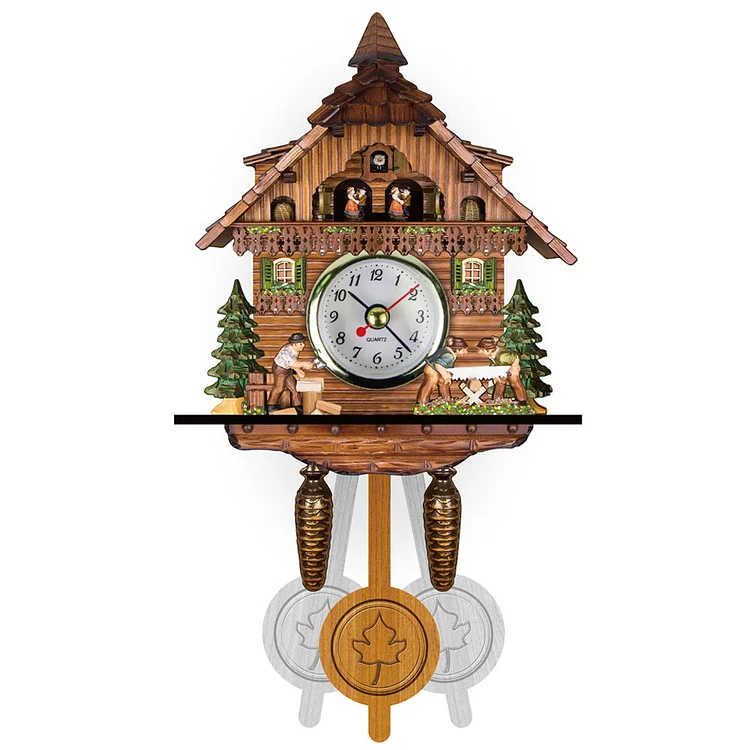 German Cuckoo Clock-German Black Forest Cuckoo Clock
Our traditional musical wooden house cuckoo clock is made of local wood from the Black Forest in Germany and is exquisitely handcrafted. Its roof is made of individually manufactured shingles. The exterior walls are decorated with various hand-painted elements.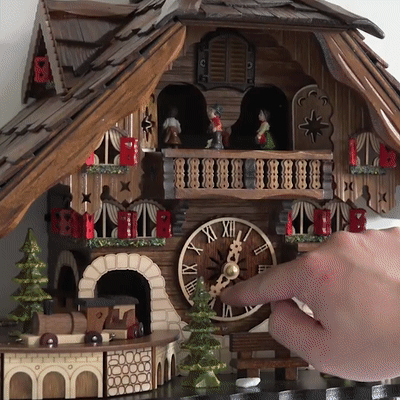 Like many cuckoo clocks from Germany, the chalet-style centers around the theme of the 'Black Forest chalet'. These types of traditional houses were common to the mountainous Alpine regions in Germany and traditionally built of wood and stone. This makes them a favorite theme for many cuckoo clockmakers, who adorn them with common decorations such as pine trees, cheerful animals, log piles, mill-wheels, and other delightfully iconic ornaments and characters of the region.
All figurines and decorative elements are made of wood and are hand-painted. The dancing figurines are high-quality children figurines, each one a different figurine. All parts made of wood, wooden dial, hands, cuckoo, pendulum.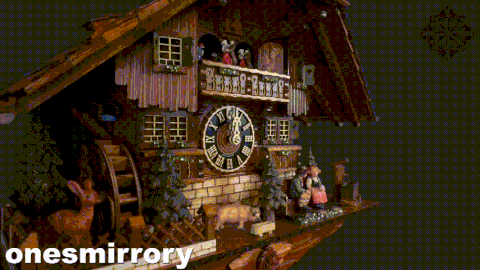 【Romantic Design】It's with gorgeous precise craftsmanship with a little cuckoo, two dancing couples, and a wonderful rural scene.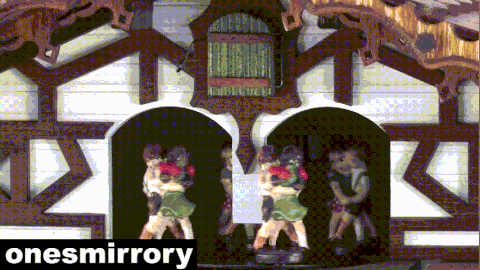 【Components】This cuckoo clock blends perfectly in with any furniture styles, colors of walls, any rooms of the house. The pendulum needle swings automatically and quietly.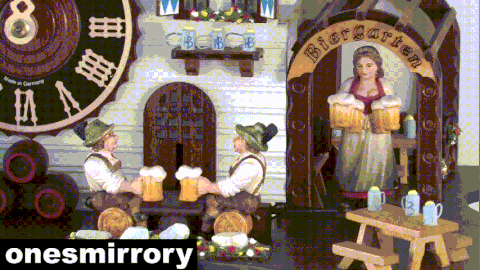 【1 Switch And 1 Button】 Easy to set up and operate. Just take one step to place on.
【Warm Note】This cuckoo clock is powered by 2 AA Batteries. We recommend changing the batteries twice a year for optimum performance and enjoyment. Batteries are not required to be taken out if you go out for a short vacation.

Size:

24(L) * 6(W) * 24(H)/30(L) * 15(W) * 45(H)

Material: Wooden
Movement: Regula - The cuckoo clock has a mechanical REGULA movement from the marketleader SBS-FEINTECHNIK in the Black Forest/Germany.
Night shut off: Manually - The clock can be silenced manually with a lever.
Tunes: Happy wanderer and Edelweiss - The melodies change every hour between the Happy Wanderer and Edelweiss.

Item Dimensions :23 cm

Enrich your home, Living better!

We are clock experts and innovators of creative and classic clocks for decoration and tradition.
If you're not 100% satisfied with the items you received, please Contact Us within 7 days of receiving them to initiate the return process.
RETURN POLICY