[BUY 1 GET 1 FREE]Damage-Free Semi-Permanent Hair Color Dye Set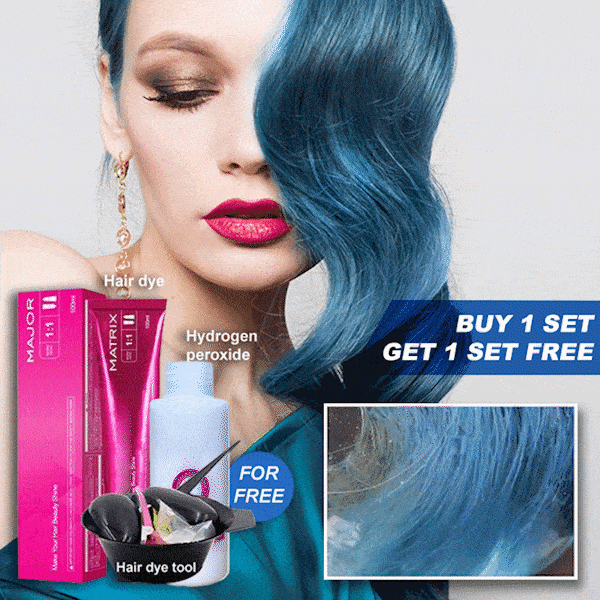 [BUY 1 GET 1 FREE]Damage-Free Semi-Permanent Hair Color Dye Set
BUY 1 Set GET a bottle of hydrogen peroxide & a set of hair coloring tools for FREE.
▶ Describe
The color will be different after dyeing due to different hair base tone. The lighter the base tone, the more vivid the effect. (Last for one month)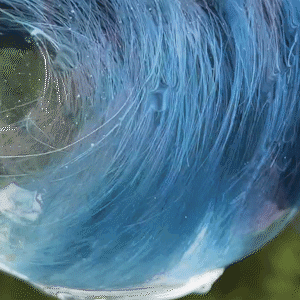 ▶ Features
– Professional formula
– Vivid shades with amazing color payoff
– An ultimate vibrancy that lasts
– Quick and easy to apply
– No ammonia
▶ Specification
Weight: 120g
Color: lake blue /granny grey /mela red /starry purple /blue black/ dull blue /pink brown
Net Weight: 100ml
Shelf life: 3 years
▶ How To Dye Your Hair With Semi-Permanent Hair Color
(Note: You may need to pre-lighten your hair with bleach depending on which semi permanent hair color you are using to get optimum results.)
What You Need
1 x Semi Permanent hair dye (Get 2 packs if you have long hair)
1 x Hair brush
1 x Blowdryer
1 x Vaseline
1 x Rubber gloves
1 x Bowl
1 x Color safe shampoo
1 x Conditioner
What To Do
Step #1: Protect Your Skin
To avoid staining your forehead, cheeks, and neck, apply a thick layer of petroleum jelly to any areas that may come into contact with your hair or the dye.
Step #2: Section Your Hair
Next, section your mane. Split your hair into smaller, more manageable sections.
Step #3: Mix Your Color
Follow the instructions included with your Semi permanent hair color kit to mix your hair dye. This is also a good time to put on a pair of rubber gloves to protect your hands.
Step #4: Apply Your Hair Dye
You'll want to apply your hair dye to dry hair. Apply the color as instructed, working section by section.
Step #5: Wait and Rinse
When time is up, rinse your hair until the water runs clear.
▶ Package Includes
1 x Hair Dye + 1 x Hydrogen Peroxide + 1 x Oil Bowl + 1 x Hair Color Brush + 1 x Earmuff Pair + 2 x Disposable Gloves + 2 x Rubber Bands + 1 x Disposable Shower Cap + 1 x Disposable Shawl + 1 x Hair Color Clip
▶ Tips for preparing and mixing your hair color at home
Follow all directions on the label and in the package
Do a patch test on your skin every time before you dye your hair
Keep hair color away from your eyes, and do not color your eyebrows or eyelashes - this can hurt your eyes and may even cause blindness
Wear gloves when applying hair color
Carefully follow directions in the package and don't leave the hair color on your head any longer than needed - keep track of time using a clock or timer
Rinse your scalp thoroughly with water after using hair color
Do not color your hair if your scalp is irritated, sunburned, or damaged
Keep hair color out of the reach of children
Wait at least 14 days after bleaching, relaxing, or perming your hair before using color
If you're not 100% satisfied with the items you received, please Contact Us within 7 days of receiving them to initiate the return process.
RETURN POLICY