AMART - Multi-function Portable Light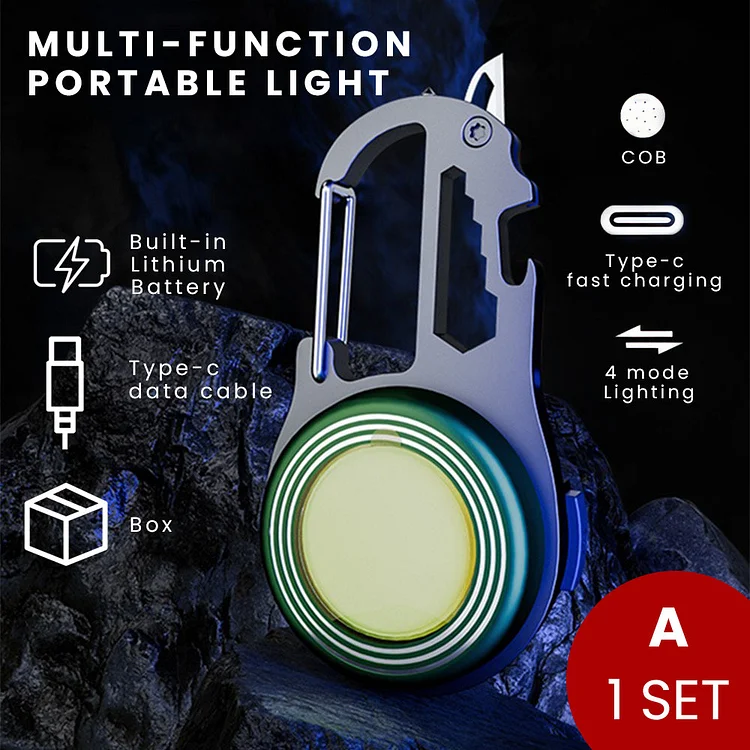 AMART - Multi-function Portable Light
Experience the Versatility of Multi-function Portable Light!
Introducing the Multi-function Portable Light! Whether you need it for camping or power outages. It's a lightweight, durable, and easy-carry light source that makes it convenient to take wherever you go.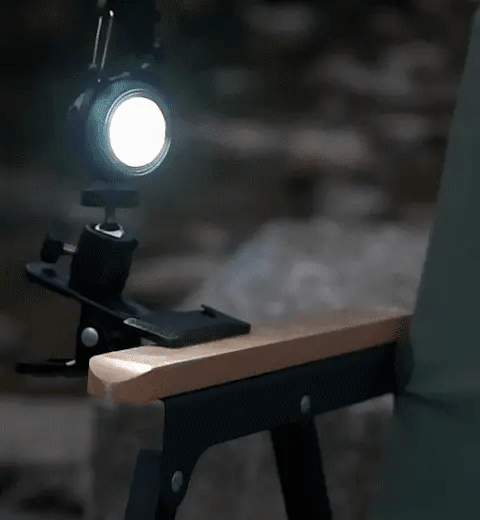 Features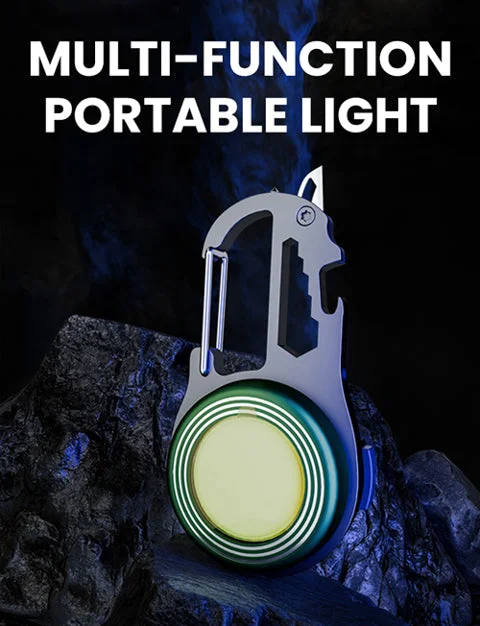 Steady mode
With a long press of 2 seconds, you can switch to steady mode and enjoy uninterrupted illumination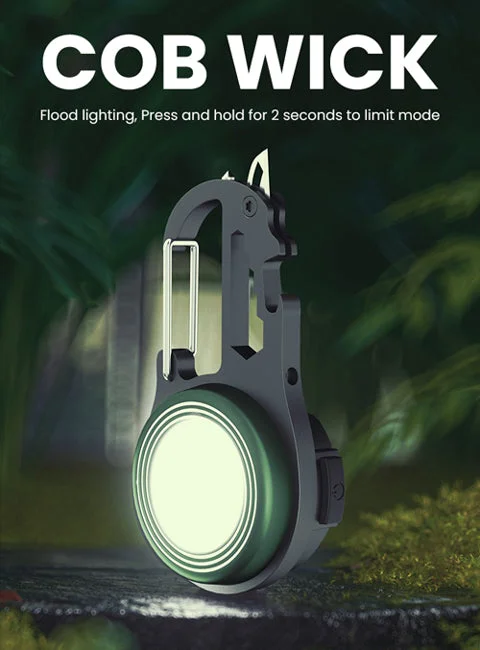 4 Brightness Levels
It has four different brightness levels, you'll be able to adjust the light intensity according to your needs.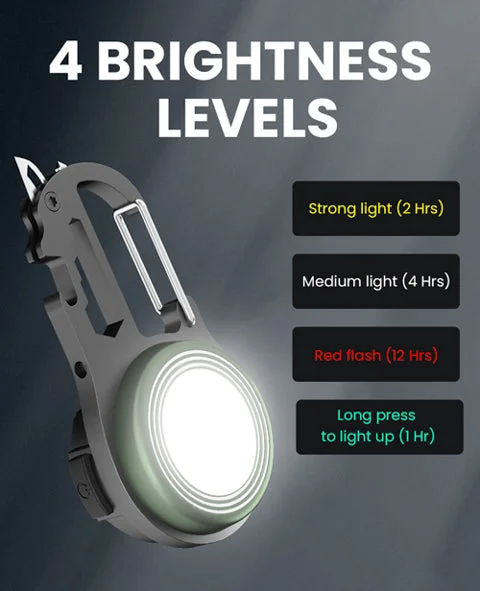 Strong Back Magnet
With a powerful magnet that adheres to nearly any surface, you can easily move your lighting setup wherever it's needed!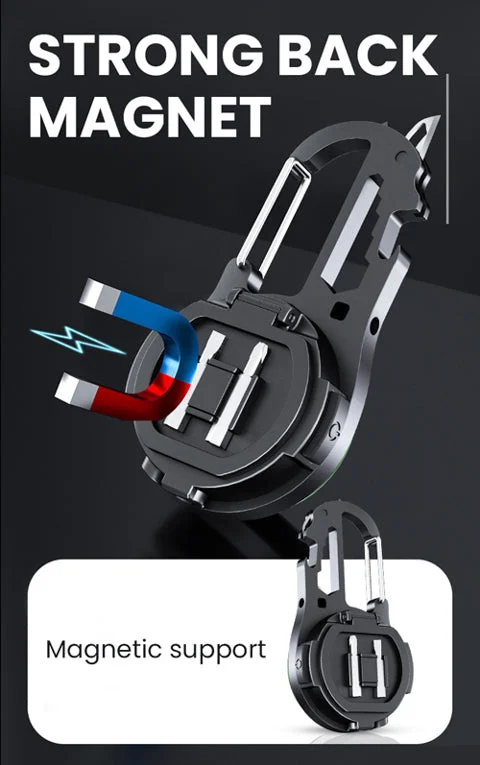 Concealed Pocket Knife
Not only does it provide a powerful and reliable light source, but also comes with a hidden pocket knife.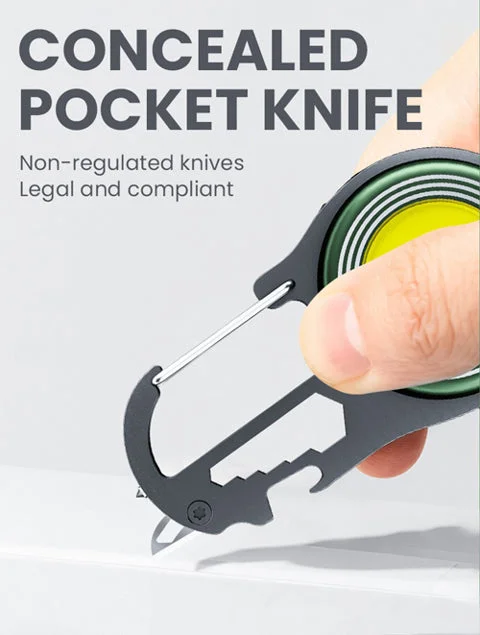 Bottom Threaded Bracket
This versatile light can easily be attached to any compatible male thread, giving you a reliable source of illumination anywhere you go.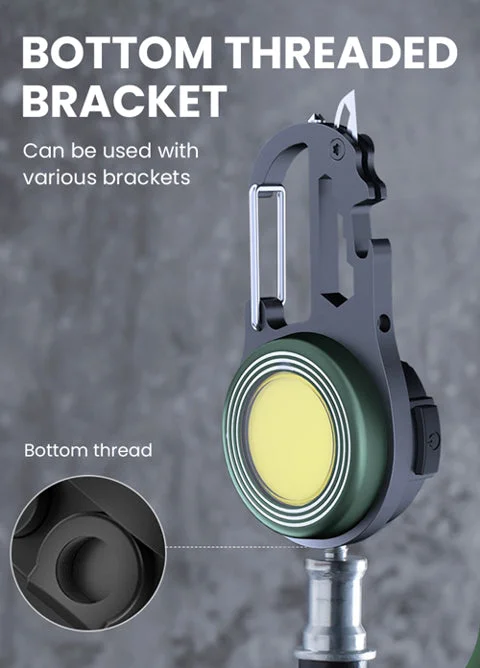 Back Swivel Bracket
Its bracket offers maximum flexibility while providing a secure base to keep your lights in place.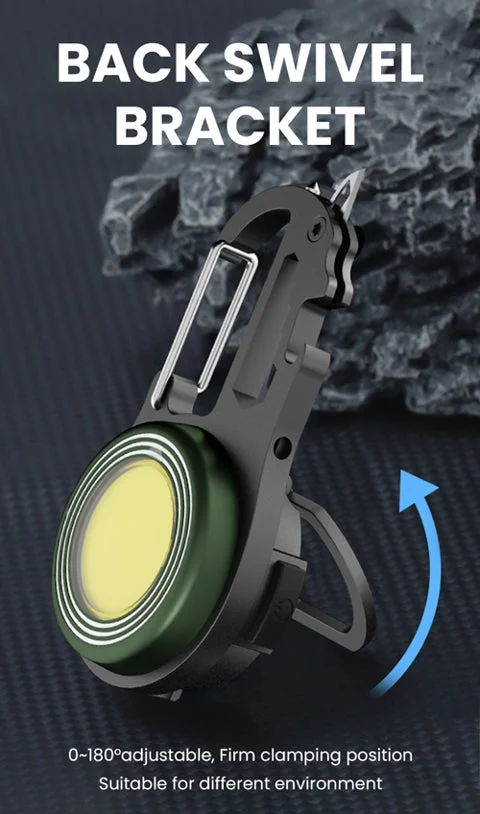 Fast Charging
With its fast charging capabilities, you can go from empty to full in just one hour.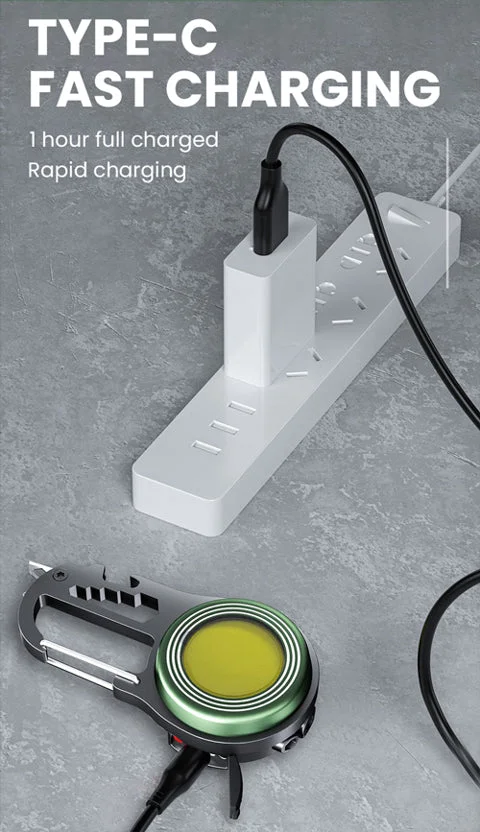 Screw Driver
This portable light is designed with a screwdriver mount, making it incredibly versatile and convenient.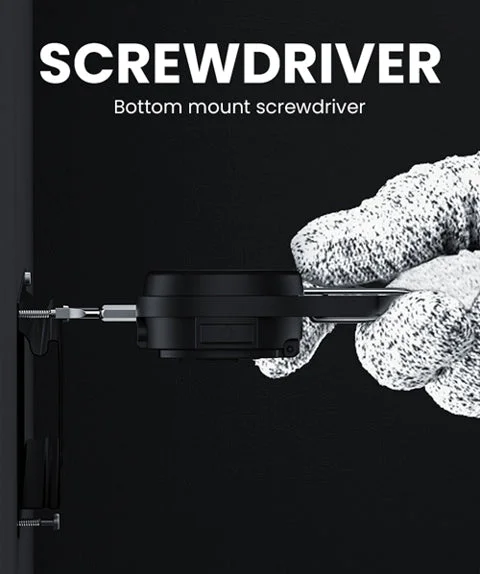 Hex Wrench Design
Its five gauge sizes provide flexibility to tackle a variety of jobs.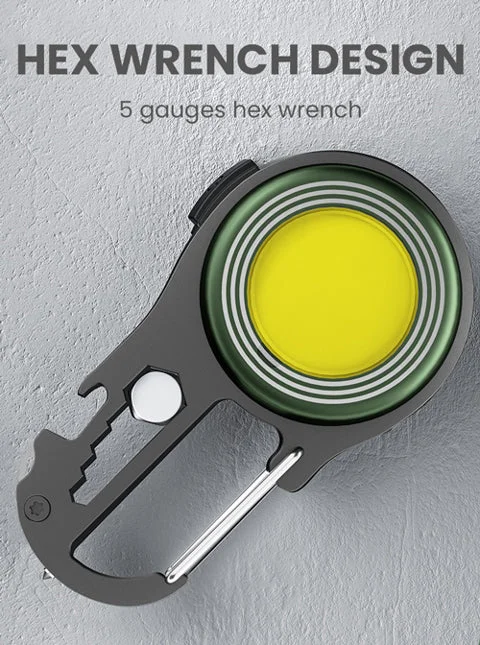 Hammer Head
This easy-to-use tool can quickly break glass in an escape situation and is the perfect solution for anyone worried about their safety.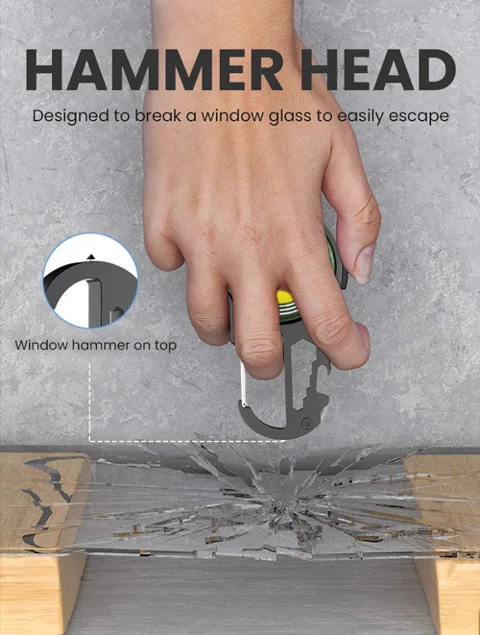 Ultrasonic Seal Welding
Our state-of-the-art design features ultrasonic seal welding and circuit protection to ensure long-lasting quality and reliability.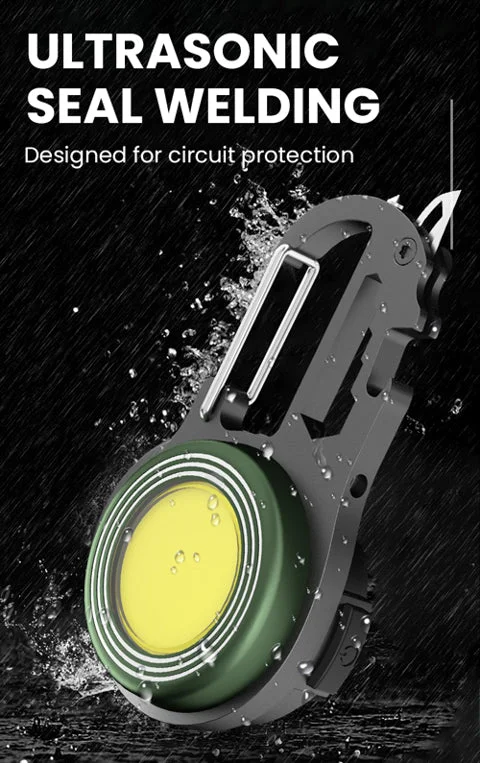 Aluminum Alloy Hook Lock
This portable light comes with an aluminum alloy hook which allows it to be hung easily on bag packs, tents, and more!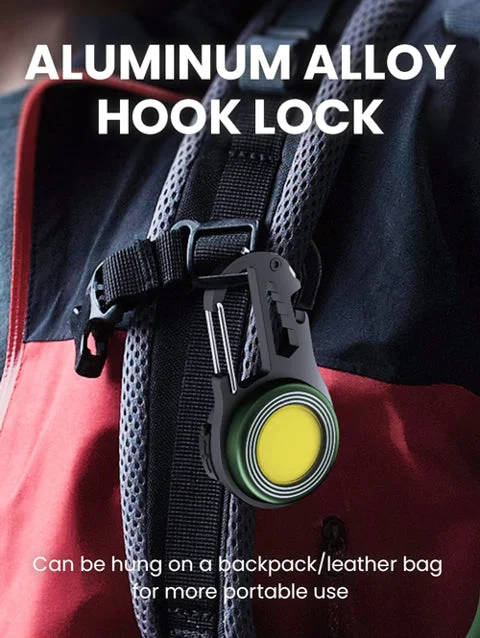 Bottle Opener
Not only does it provide bright lighting for travel, but it also features an Aluminum Alloy bottle opener – perfect for enjoying a cool drink on a hot night.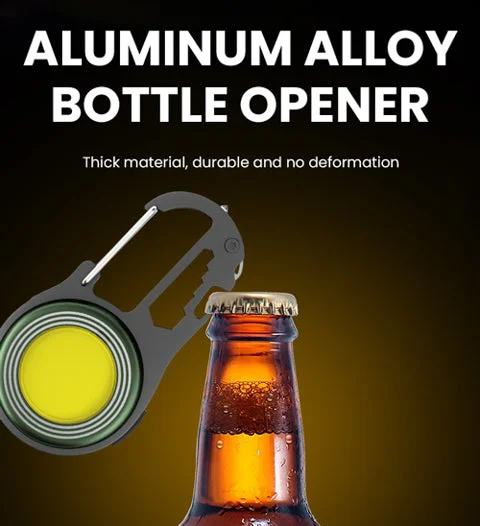 Compact
It fits perfectly in your pocket or handbag and takes up minimal space. With a length of 94mm, this light is surprisingly powerful for its size.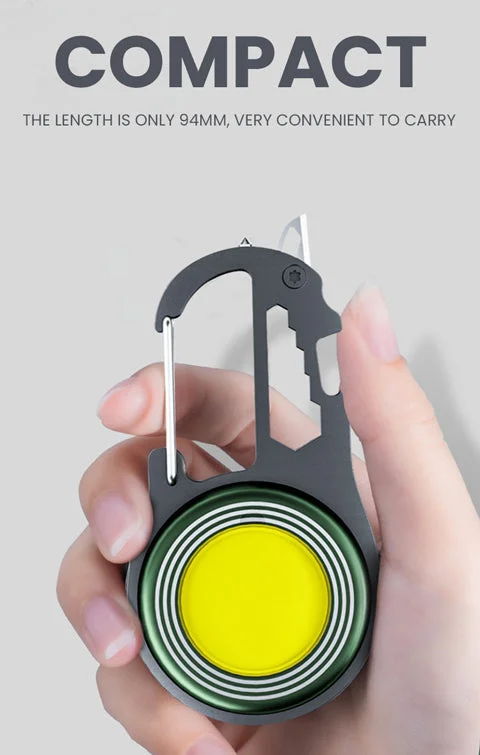 Built-in Lithium Battery
This lightweight and durable device is equipped with a long-lasting lithium battery and a high capacity, so you can stay illuminated no matter where you are.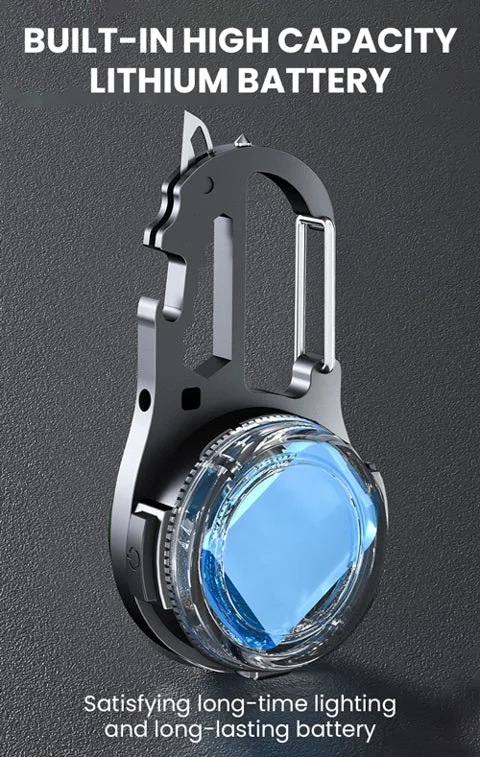 Specifications
Product name: 12-function portable light
Light Color: white light and red light
Main light position: strong-medium-red light strobe extreme mode
Product material: aluminum alloy
Lighting time: 1-12h
Battery capacity: 500mAh
Focus mode: none
Wick Model: 20xCOB
Waterproof Level: Rainstorm
Product Weight: 64g
The product includes
1 x AMART - Multi-function Portable Light
1 x Built-in Lithium Battery
1 x Type-C Data Cable
1 x Product Box
If you're not 100% satisfied with the items you received, please Contact Us within 7 days of receiving them to initiate the return process.
RETURN POLICY