Magic Flying Butterfly Great Surprise Gift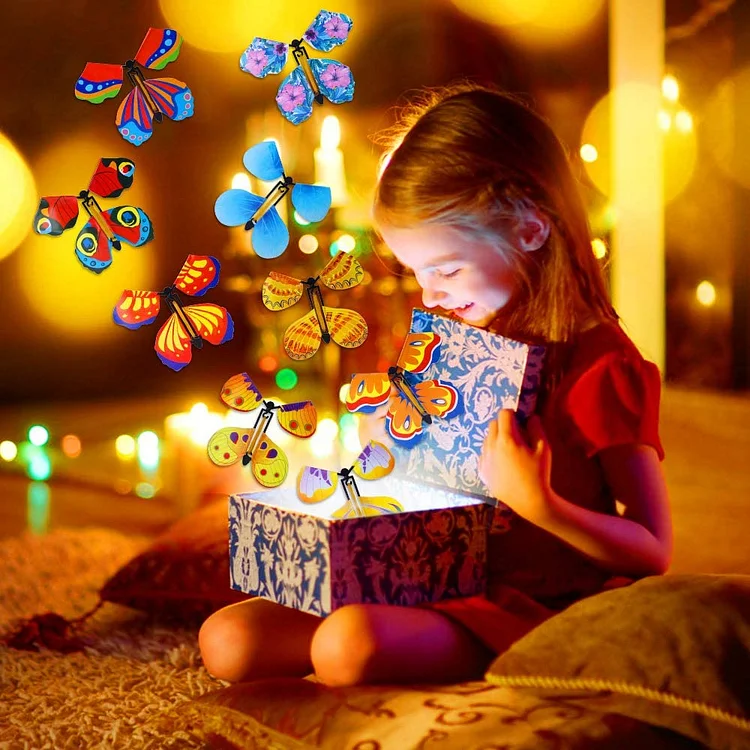 Magic Flying Butterfly Great Surprise Gift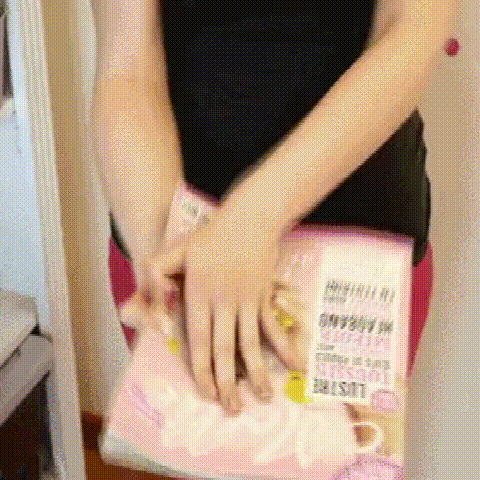 FLying from your gift card and book. Surprising gift for chilren,coooooooool! Give them a surprise!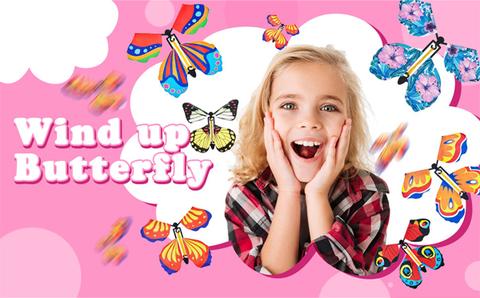 You can also clip the butterfly in a book or a card, and give a surprise to the person who opens the book or card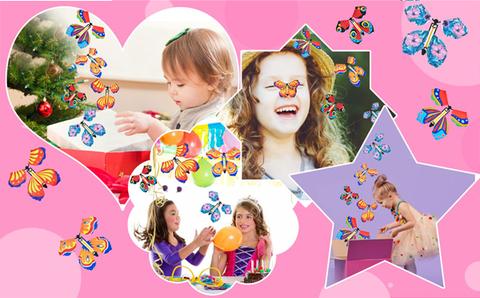 The butterfly shape wings are made of cardstock, it is small and flexible, rotate the rubber band by clockwise or anticlockwise, the butterfly will freedom flying, different angel may fly to different direction

first your left hand hold the butterfly tail do not move, your right hand turn butterfly's head about 30 - 50 times, and then loose both of your hands, you can also put the butterfly toy in a book or a card, as long as he or she open the book or card, the beautiful butterfly will fly out, give them a surprise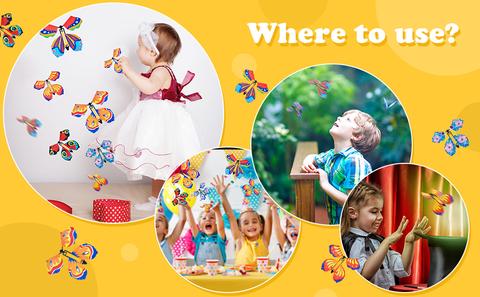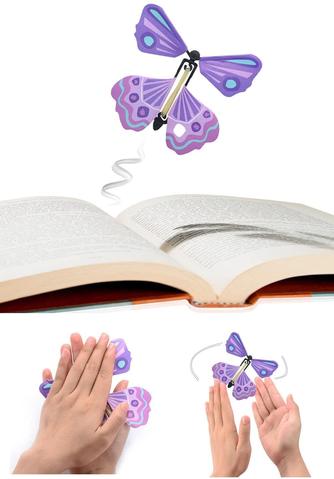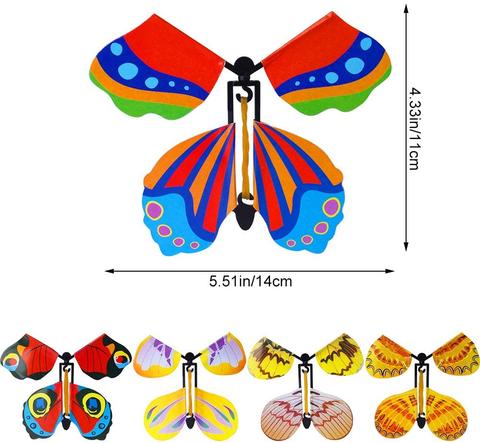 If you're not 100% satisfied with the items you received, please Contact Us within 7 days of receiving them to initiate the return process.
RETURN POLICY